The Beginning of Special Program Committee:
In view of the development of the ministry of Good Books Educational Trust, it was realized that the experience of various fields be pooled by involving volunteers, who are focused on educational, religious and social programs and have willingly accepted the membership.
The Special Program Committee accordingly came into existence in February 2011, to function under GBET Ministries.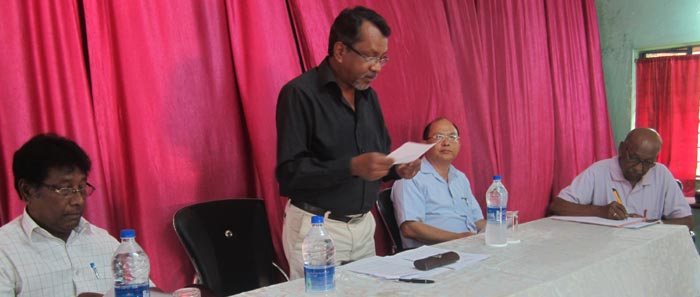 Formation of Ministry Advancement Team:
In the 36th Annual General Body Meeting of the Good Books Educational Trust, held on 20th August 2011, at Hotel Capitol Hill, Main Road, Ranchi at 10:00 AM, the proposal put up for the formalization of Special Program Committee was approved. It was proposed by Mr. Emmanuel Sanga & seconded by the Most Rev. Dr. Nelson Lakra, Moderator, GEL Church. It will be called Ministry Advancement Team (MAT) as suggested by Bro. Lee De Young, Vice President, Words of Hope, USA.
Sub-Committees of Ministry Advancement Team:
Ministry Advancement Team has an Executive Body having nine members and five sub-committees under it with special area of concerns.
Five Sub-Committees of MAT:
1. Committee for Radio Program Production
2. Committee for Follow-up & Seekers' Meeting
3. Committee for Seminars, Workshop and Training
4. Committee for Translation, Publication, Printing & Distribution
5. Committee for Children's Ministry